CURRENT AVAILABLE WORKSHOPS
This workshop will introduce participants to solidarity among Black and Indigenous communities, while centering the experiences of Black Indigenous folks who often get erased from indigenous narratives. This interactive workshop will highlight different Black/Indigenous resistance movements that both co-founders of Women of Color in Solidarity, Cheyenne Wyzzard-Jones and Florcy Romero, have been a part of from Standing Rock to Chiapas and more. In addition, participants will also create their own blue prints for liberation and freedom similar to those of the Black Panther Party and Zapatistas.
This workshop seek to unpack and question how do we, as femmes/women/gender expansive people of color who have developed our own feminisms that are centered on our different racial/ethnic and cultural identities, come together to practice solidarity both locally and globally. We go through Women of Color in Solidarity's Radical Queer Healing Framework: centering queerness as political, centering hood femmes, & centering friendship through community care.
Themes that arise in this workshops include examples of how our body memories disrupt colonial borders, how we must redefine what it means to "show up", differences in privilege within our own communities, and how we must interrogate our different understandings and relationships to the lands we are visiting or for some occupying. We unpack the main question of, what does it mean to stand in solidarity with people of color down your block and beyond colonial borders?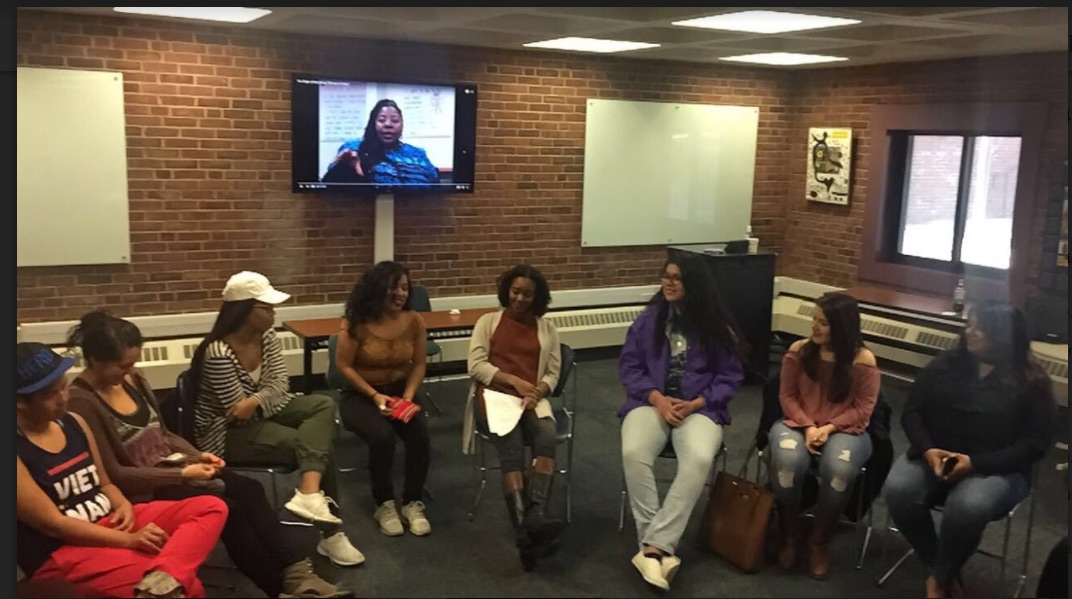 This workshop is specifically geared towards youth between the ages of 12-18. It is an introductory workshop on the topic of intersectional feminism that reflects on personal and institutional power through the usage of art. Topics of race, class, gender, sexuality are at the center of this workshop. This hour long workshop has been implemented at schools, libraries, & community organizations.
WANT TO BRING ONE OF THESE WORKSHOPS TO YOUR COMMUNITY?!
Email resistanceeducation@gmail.com to learn more!